One of the biggest issues I often hear from speech-language pathologists is getting rejected when they don't accept insurance. It is definitely a large hurdle for your private practice as clients grow more and more reliant on insurance for medical care. But it's not impossible to overcome especially when you are determined to keep your practice insurance-free. There are two very important things you can do to approach the situation better: 1) show to your potential clients what makes you irreplaceable, and 2) counter their financial objections against cash-based practices. Here's more detail on how to do that. Here's more detail on how to do that, and we'll also give you a free handy guide you can use to plan everything out, and write on when you're talking to your clients.
1) Market Yourself Differently
A unique selling proposition, or a USP, is the key marketing concept that asks the following questions: Who are you serving, and how will you serve them differently from your competition? Why should they choose YOU over your competition?
It can be something simple, and it can even be for multiple reasons. The important thing is to pitch your service as exactly what your target audience needs, and it's something that they will not get from anyone else.
To build on a marketing strategy based on your USP, differentiate yourself from your competitor speech therapists. Check out the below outstanding features and see what might make your practice rise above the rest:
Service Delivery Model & Options
Do you conduct therapy differently compared to other speech therapists? This can range from providing a teletherapy option for your sessions, or even providing feedback recordings that parents can re-watch at their own time and pace.
Flexible Hours
Are you available at different hours from your competitors? Offering schedule flexibility can go a long way, especially for clients that have coinciding work hours and tight schedules. Offering evenings and weekend availability are great for parents who don't have to pull their child out of school and/or take time off work to make their therapy appointments.
Specialization
Are you trained in a particular treatment program? Do you have extensive experience in a particular sub-field?
By narrowing your scope of practice, you can focus and increase your skill and renown in a particular field of speech therapy. This is especially the case for those that are trained and experienced in specific treatment programs, age ranges or medical diagnosis and needs.
Years ago, I asked my family doctor to refer me to an orthopedic surgeon to get a second opinion about a shoulder injury (from a second orthopedic surgeon). Turns out the second orthopedic surgeon only did surgery on hands (just hands!). It was a complete waste of my time but interesting to see just how specialized these surgeons get.
Convenience
Can you reduce the client's additional steps to meet with you? You can provide an additional perk of convenience by offering online services (teletherapy) and even conduct in-home sessions where you meet them instead of the other way around. Perhaps you can also go to the child's daycare or meet at another convenient location for the family.
Other Benefits
Do you have any other benefits that you uniquely offer? Insurances help with therapy payments but they often have limits to what they can cover. You can offer something unique by going beyond the usual provided by insurance-accepted practices, like extended sessions or additional materials.
Your USP doesn't always have to be just one thing. It can be a combination of benefits that makes you unique compared to the sea of speech-language pathologists.
In addition, your USP should be something that appeals to the clients that you wish to serve. For example, flexible teletherapy might be a good way to position yourself, especially when targeting parents that want to be involved with their children's progress after the usual clinic hours.
If you work as a cash-based private practice, convincing potential clients that your practice is worth trying out can be hard. By having a solid foundation on what makes your practice irreplaceable from any other competitor, you have already identified your worth and positioned yourself in the market as someone to look out for, especially for your target audience.
Tip: Be Present Online
The first step to acquiring these leads and promoting your USP is to have a great website where it is clear and obvious for readers. Most people will check out your website first before making the decision to reach out to you. If you need some help with your website, reach out to us by booking a free Zoom consultation.

If you need help getting clients and the right people to actually visit your website, you can learn more about our Google Ads Services here.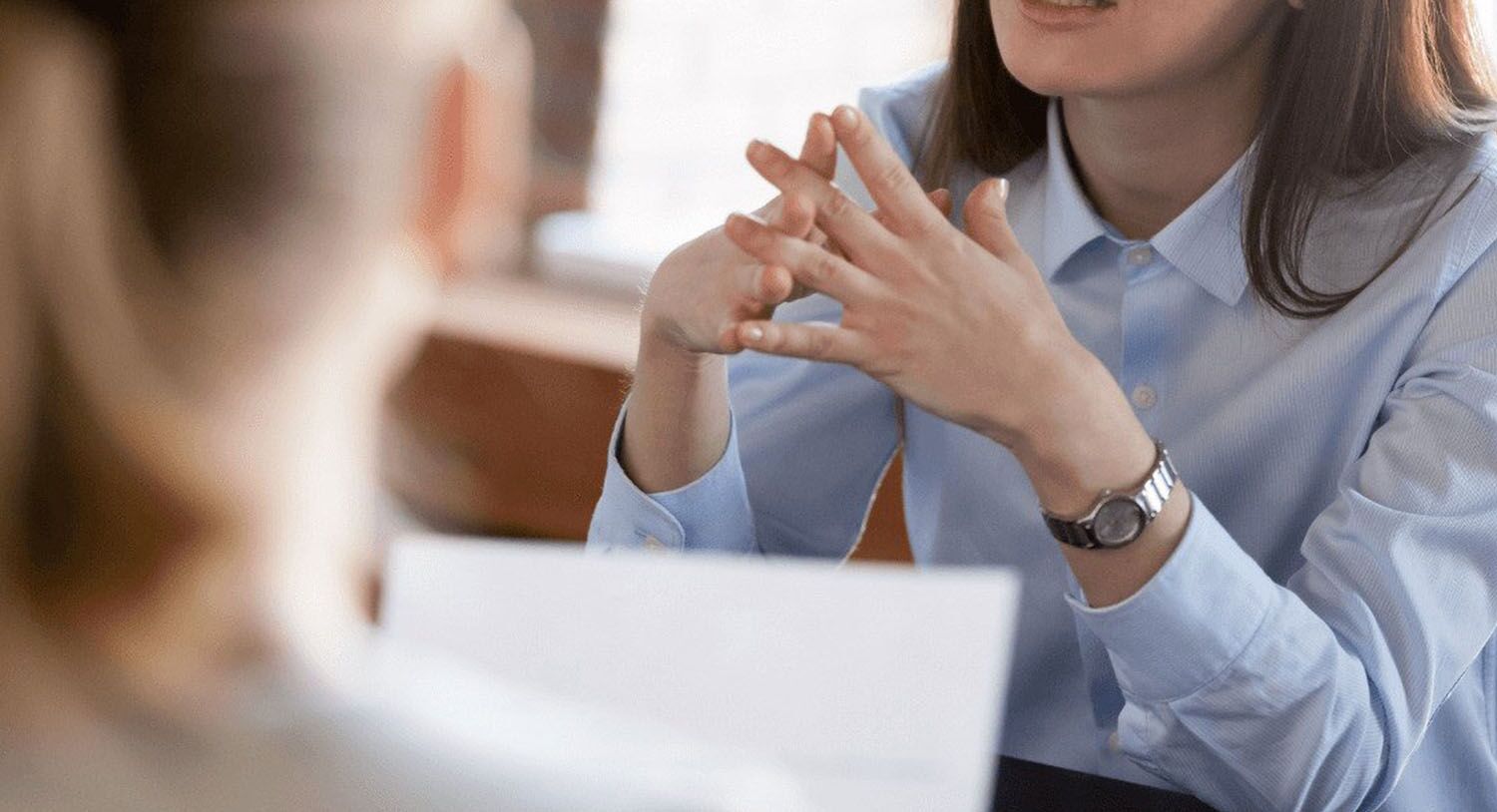 2) Talk About the Elephant: Insurance
One of the main factors as to why these objections happen is because clients already have an existing insurance plan that can help them pay off their therapy services. Competing with insurance benefits is hard, but there are ways for you to match and lessen the perceived burden of cash-based practices to your potential clients.
Read Further: Should You Accept Insurance in Your Private Practice >>
Without the network offered by accepting insurance, there are definitely some pros and cons to having a cash-only private speech therapy practice. The goal is to change their mind and make them think, "This is perfect for me/my child!", regardless of the payment arrangements. It can definitely be done especially when there are many cards on the table, including their own insurance perks that can be used to cover private pay fees.
Matching Co-Pay
You can ask the family what their current co-pay is, which is the client's partial out-of-pocket costs for covered services. By setting your own rates at or near the usual co-pay, you can reduce the price gap and lessen their sensitivity over your pricing. May families have co-pays in the ~$50 range, so having a 30min session price in that range means that families may not be saving any money going through their insurance.
Out of Pocket Deductible
Try to see if your client has a deductible they need to meet before the insurance will start their coverage for therapy. Many insurance plans now have ~$5000 yearly deductibles that need to be met before insurance kicks in. So you might already be done with their therapy (or the next calendar year may begin) before they even meet their deductible!
Offering a Superbill
Some insurance companies cover out-of-network providers. By providing a superbill, you give your clients the option to have part of their bill covered by their insurance. This may affect your usual billing practices, but it's better than just rejecting the client outright! This way you don't fully isolate your practice to potential clients.
Asking About FSA or HSA
FSAs (flexible spending account) or HSAs (health spending accounts) are accumulated funds that clients can potentially dip into for medical care. If your client has an insurance provider with FSA or HSA options, these can be potential avenues for cash-based practices by making payments that are well within the benefit of their insurance.
Conclusion
There's no one-size-fits-all trick to countering client objections on private pay. The field of speech-language pathology is vast with various target audiences and diagnoses. Each family might be different in their situation and determining what benefits will help them most and offering those benefits above will work best.