A computer is a major investment for your teletherapy practice. There are many things to consider, and reading computer specs might overwhelm you. Reading up on tech specifications shouldn't complicate your purchasing decision. So here are the must-knows for speech therapists when picking out your new computer. We've also included recommendations on accompanying devices, like your headset and microphone, plus a free PDF checklist to take along when you're shopping for your tech.
Critical Computer Specifications
Your computer should withstand continuous use. You'll be using it for sessions with clients, and back-end management, like billing. For these tasks, you need to look at three things: hard drive storage, processing speed and RAM capacity.
1) Invest in a solid-state drive (SSD).
For your hard drive, choose nothing less than an SSD or a Solid-State Drive. An SSD Hard Drive is an absolute must as it runs faster than a traditional hard drive, and takes up less physical space. It is also a lot less susceptible to physical hardware problems since SSDs do not have moving parts. Virtually all new computers come with SSDs. You can still buy external hard drives with the spinning hard disks. SSDs usually come in smaller storage sizes (around 128 GB) but this minimum is enough for daily use. Additional storage for videos and other files can come in the form of external drives, which are also available as SSD. But, you can usually get away with a smaller hard drive (like 128 GB) if you're a cloud storage system like Google Drive with their Google Drive for Desktop system. The other key benefit of cloud storage is keeping your files backed up safely in the event your hard drive fails or your device is stolen or lost. I have personally had a hard drive fail on me in the past and lost all of the data, images, memories, files, etc. stored on it. "Never again!" I said.
2) Processing power is key to task management.
The processing speed will determine if your computer can keep up with your tasks and programs. Our recommended minimum is 2 GHzprocessor for a smooth experience when working, which is available in most options in the market nowadays. Zoom recommends having a quad-core processor as well to optimize your screen-sharing but is not a mandatory requirement for the app. The general rule of thumb is: more cores = faster. Pretty much any new laptop will have a processor that is plenty fast to keep up for simple day to day use and teletherapy.
3) 4 GB is acceptable, but 8 GB RAM Capacity is better.
The RAM (or your computer's short-term memory) is also a consideration as it determines how many tasks your computer can handle at once. Choose a computer with a minimum of 8 GB of RAM for an optimal working experience. While 4 GB is acceptable for computers nowadays, you might be disappointed with the performance in the long-run.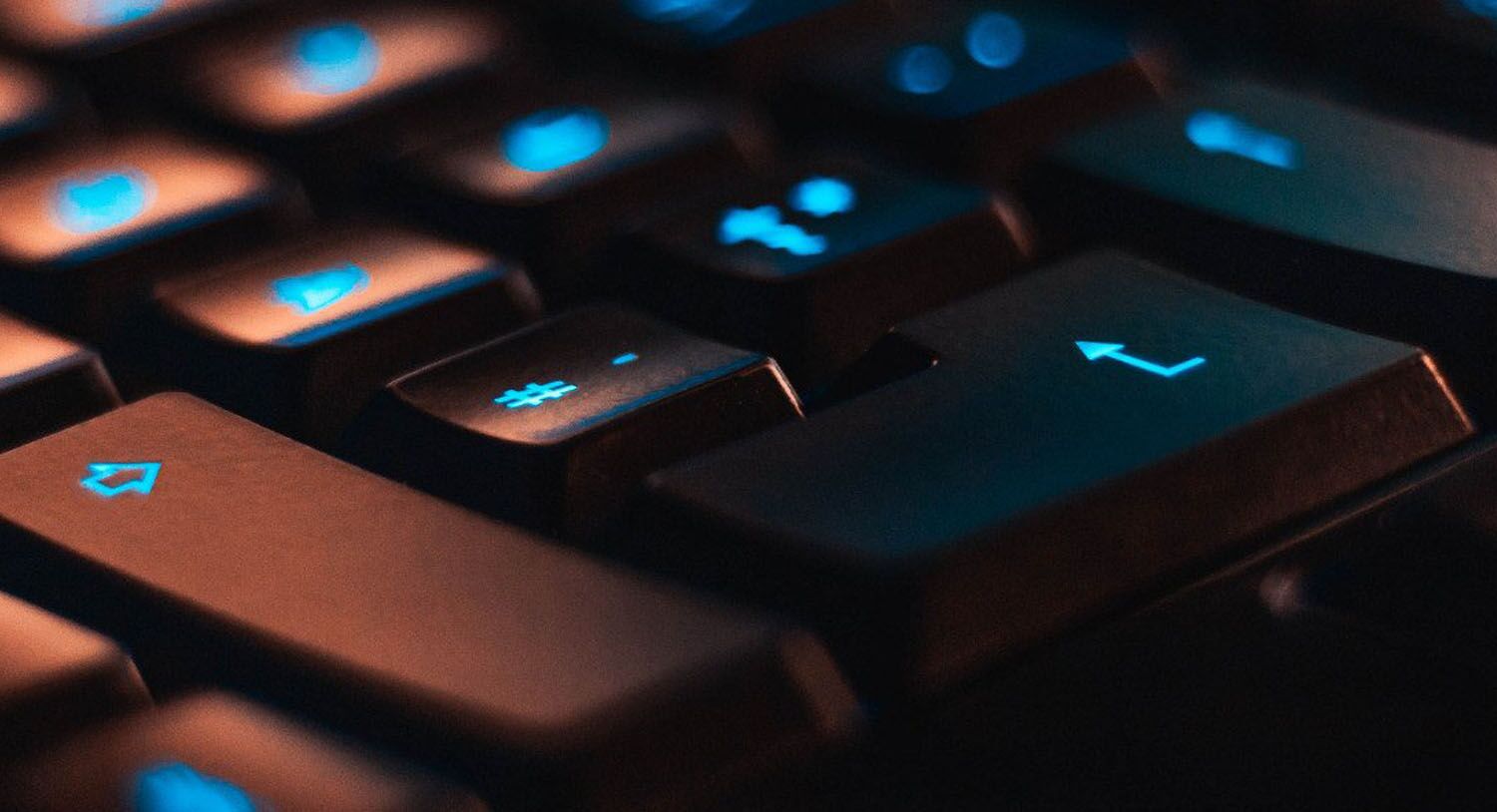 For a quick recommendation, here are the ones that we use, or else have our eye on. Premium Laptop Choices If budget is no concern, I would recommend the Dell XPS 13 or the Microsoft Surface Laptop (or any of the Surface series, except the 'Go' budget series). While they are pricey, they perform very well for the investment. Asus and Lenovo models also have pretty good reputations for reliable laptops and can be more affordable. What We Use We currently use the Samsung Galaxy Book, which we love for its similar tablet features to the Surface Pro. While it is not as powerful as the Microsoft Surface, it's useful for taking digital notes with a stylus. Although, my Galaxy book only has 4 GB of RAM and I wished it had 8 GB. I use a custom-built desktop PC running on Windows 10, while my wife has been using a 2012 dual-core MacBook Pro (with upgraded RAM and SSD) and we haven't encountered any issues either. Update May 2021: we just upgraded my wife to the new Macbook Air (M1 processor w/ 128GB SSD and 8GB ram). It's the cheapest Macbook Apple offers, but has more than enough power and speed.
PC vs Mac Debate
You will usually spend significantly more for a Mac compared to a Windows PC with the same specifications. However, if you are used to using a Mac, you may choose any Mac model currently offered by Apple. Their base models will be more than adequate for teletherapy. Personally, I previously used Mac because it "just always worked". But several years ago I converted back to Windows 10 and I ended up loving it more. However, Apple is rolling out a new Apple M1 chip processor that will change the game for the brand in terms of battery life, outstanding performance, and the ability to run a full Mac OS and mobile iOS apps.
What You Need to Avoid If there's anything that you do need to avoid on the market, it's Chromebooks. While it's good for general use, there are a few limitations that can hinder its performance and usefulness for teletherapy. Most of the storage is reliant on Google Cloud Storage, meaning you need to have a constant internet connection to retrieve files. In addition, your programs are limited to the Google Store, including the app version of the Zoom app, instead of its more robust PC program.
Features and Equipment Must-Haves
Now that you have the key specifications that will help you choose your computer, here are our additional must-knows for features that may be built-in already, or can be bought separately for better performance. These recommendations are aimed to help you make better quality sessions, have more stable connectivity and communicate more clearly.
5) Secure stable internet connectivity with an ethernet port.
Even though the majority of internet users use WiFi for convenience, don't forget to look for a computer with an ethernet port. If you're working with a fixed desk space, cable connection can provide a faster internet speed compared to WiFi.
Many new laptop models ditch the ethernet port to save device space but in this case, you may have the alternative of getting a USB adapter to supplement the need.
5) Go beyond the standard FHD for your screen resolution.
It's worth investing in a computer that has an external display/HDMI port. Having an external display option, especially on laptops, gives you the option in the future to work with dual monitors, which means more screen space for you. There are many different types of display connectors (ports), and many laptops are moving towards smaller ones (to save space), such as the Mini DisplayPort, USB-C and Thunderbolt connectors. Click here to learn more about the connectors.
Choose a monitor or screen that has a higher resolution than the standard FHD (1920 x 1080). Getting a secondary large monitor would of course give you more space to work with.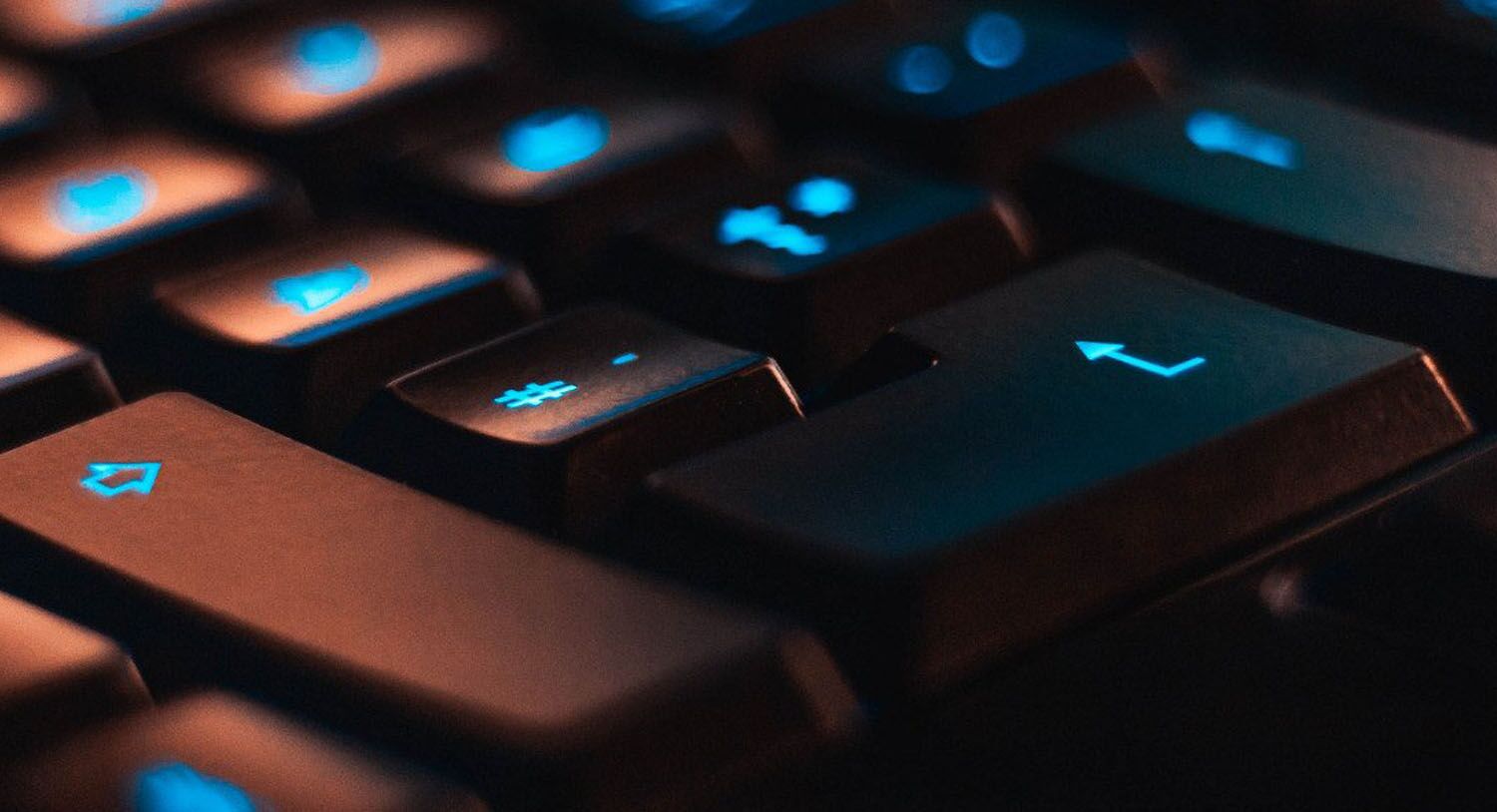 If you're thinking of getting a laptop, getting a computer with a tablet mode/touch screen will also be handy for speech teletherapy. You can take advantage of quicker and more intuitive ways to interact with your device and even use it like a notepad with its stylus. But not getting this feature on your laptop is definitely not a deal breaker. Alternatively, you could use an iPad or tablet on the side, which many people are using.
6) Built-in webcams are sufficient.
Most laptops nowadays have built-in webcams that are sufficient for videoconferencing. If you are building a desktop PC as I did, Logitech HD Pro C920 is worth a look. I use this exact webcam myself and it works great in different lighting conditions and auto-focuses really well. There are a few variations to the C920 (C920S, C922, etc.), but they appear to be pretty much the same great choice.
7) Upgrade your headset for quality sound and comfortability.
For communicating with clients, invest in headsets that can provide good sound quality.
In the past, I had bought 2 ear muff-style headsets and they hurt my ears. My wife, however, has been using Logitech H340 for years and it became my favorite when I finally got my own pair. They are lightweight and don't block sounds much as ear muff-style ones do.
I even like them a bit more than my Bose noise-cancelling headphones. Even though the Bose boasts superior audio quality, Logitech wins my vote for comfortability in longer-duration listening. The H340 is also very affordable, so it's usually the headset we recommend some of our families to purchase, especially for tricky articulation sessions for kiddos where sound quality is super important for you as an SLP.
8) Make sure you are heard with a good microphone.
Our suggested headset already includes an excellent built-in microphone. While having a separate microphone is not necessary—as most laptops already have them built in—a good microphone will help you speak to your client more clearly with minimal background noise.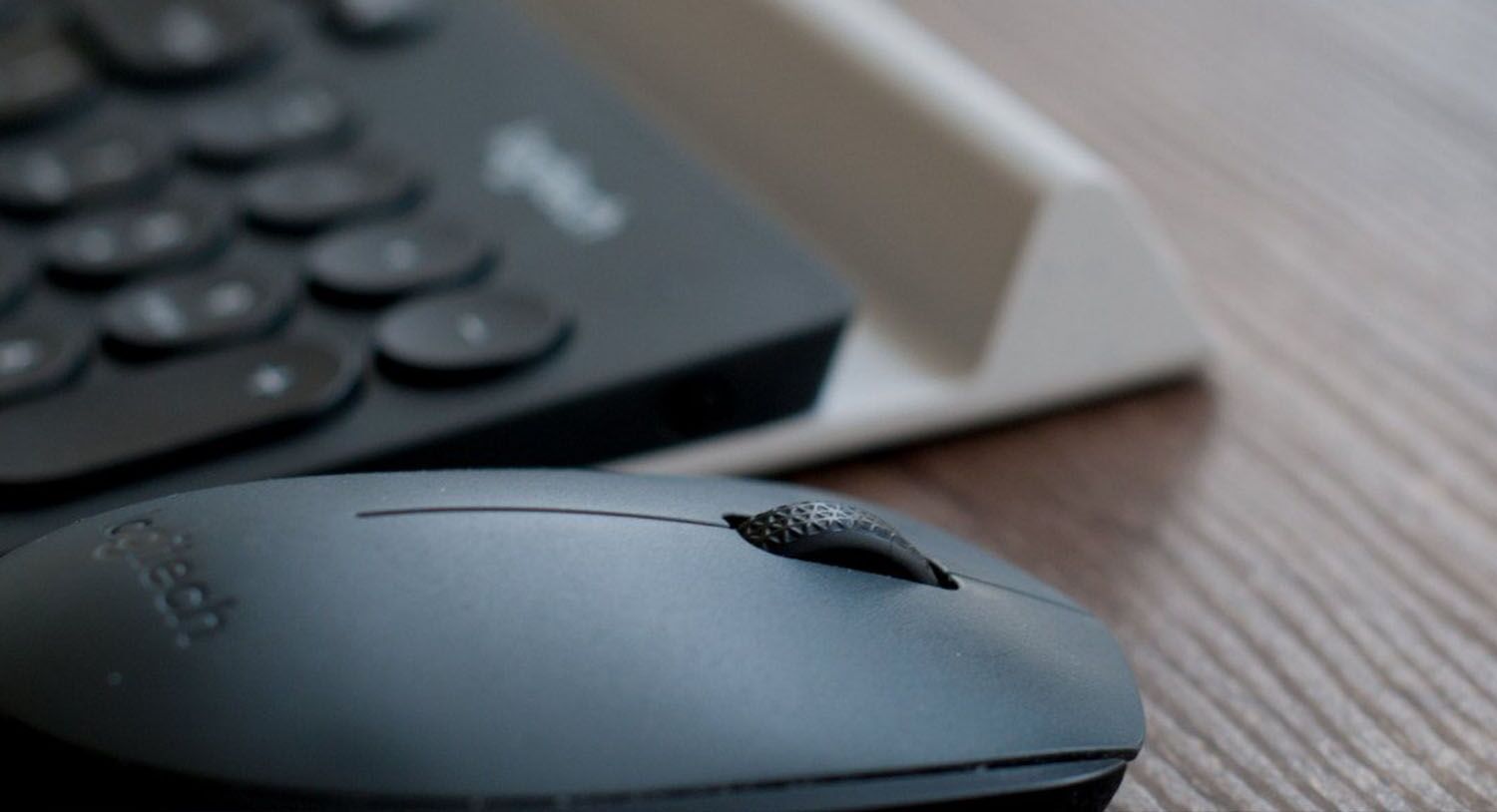 Hopefully, our above advice makes it easier for you to choose the computer to invest in for your practice. To make things easier for you, we've also created a FREE checklist that you can take along as you browse your computer options to compare them, and focus on the valuable specifications teletherapy requires. Just fill out the form below and we'll send it to you right away: